Now that the school project I started this class for is long-done, I'm considering repurposing this site as a general personal blog (but still mostly focused around video games). So have some shameless self-promotion!
After a couple years of delays, I'm happy to announce that Seed Of Treachery, the first installment in the Architects Of The Illusion series, is now on (digital) shelves! You can get yours via the Createspace website, and the Amazon pages are in the process of being built as I type this. A Kindle version will be coming in early 2013, for those of you who prefer your literature digitally.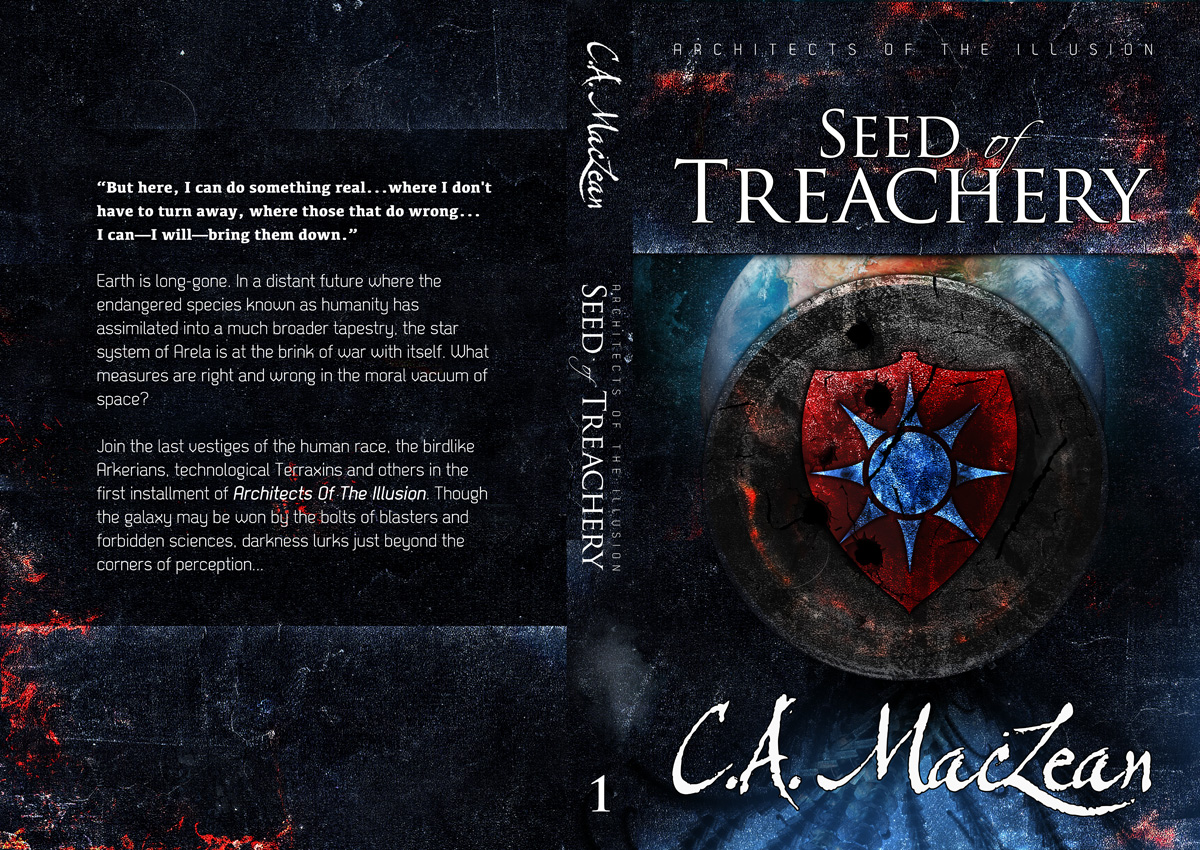 And give it up to Robert Stjärnström for his amazing work on the cover-art. Rob is also the voice and frontman of Swedish "SID-metal" group Machinae Supremacy, so be sure to check out their latest album here!
I'm incredibly happy to finally kick off this adventure with the world. This is only the beginning, but I hope you'll enjoy it!
Architects Of The Illusion part I now available!